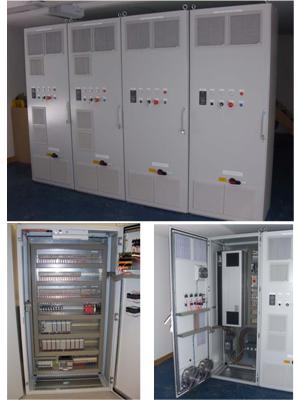 Contec Design Services Ltd have the capability to build and test our control panels to the very latest standards, from our own purpose built facility. Our panel fabrication capabilities can range from simple junction boxes to a full suite control system. We also have the added capabilities to modify / refurbish / modernise existing control systems which may be in service, to meet different control requirements than the system was originally manufactured for.
Our experience and expert capability allows us to offer solutions in all aspects of manufacturing and assembly of industrial control panels, whether the system is Programmable Logic Controller (PLC) or hard wired logic based.
All of our panel builders are qualified to the highest technical and safety standards, to ensure that quality is continually produced, and each control system we manufacture is subjected to our stringent quality control process and functional testing to prove that it will remain operational within its operational environment. Any modifications carried out are also subject to our stringent testing process to ensure that system operations and safety are not compromised.
All of our systems are fully tested under simulated plant I/O for client witnessing and acceptance prior to delivery. This ensures that our systems have been designed and built to meet the original client design brief.
Due to our highly skilled staff and close communication links between the workshop floor and the design offices, we continually provide panel building solutions that meet our costumers needs first time, every time.
For further details on our Control Panel Manufacturing capabilities, please do not hesitate to contact us through our enquires page.