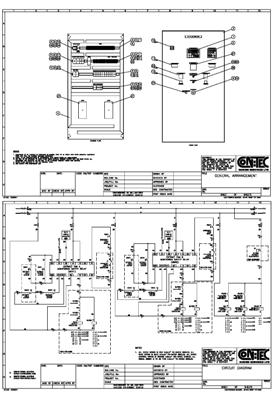 Contec Design Services Ltd have the ability to provide design packages for the development of control systems, integrated into bespoke control panels. The design package can then be built by us or by the client, dependant on their requirements.
Because of our practical knowledge, and close links with the workshop floor, each system designed by Contec Design Services Ltd benefits from our past experience to ensure that the end design is practical and will operate as intended.
Our design packages typically include the following, dependant on the clients needs;
General Arrangements
Circuit Diagram
Detail schedules
I/O schedules
Termination Schedules
Cable Schedules
Hook-up Diagrams
Our Control Panel Design packages are produced using the latest AutoCAD design packages.