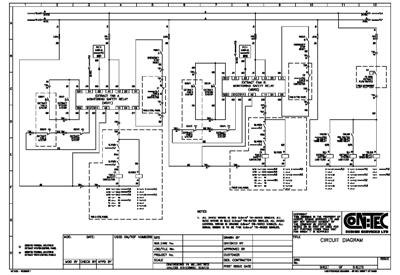 Contec Design Services Ltd offer a unique Control and Instrumentation Design service to meet the varying requirments of our customers. We offer solutions varying from simple hardwired control systems to more complex PLC and SCADA development.
We offer the following Control and Instrumentation Design Solutions, fully supported by the latest AutoCAD packages;
C&I System Design – circuit diagrams, panel general arrangements, detail schedules
Data & Voice System Design
PLC & SCADA Systems Software Design, including ladder diagrams and HMI User Interface Screens
Industrial Safety Systems
Site Services Interface Design
Ventilation Control Systems
In addition to our Control and Instrumentation Design solutions we also provide Control and Instrumentation Testing and Commissioning services.