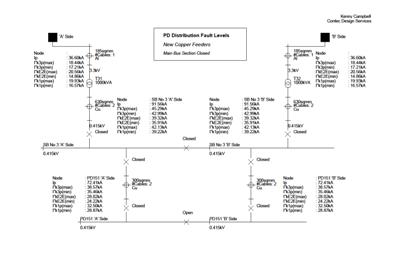 Contec Design Services Ltd, based in our Thurso office, have the capability to provide high quality Electrical Design solutions to the latest standards. Through our professionally qualified and experienced staff, operating the latest electrical design software, we offer design packages over a range of industries that can be tailored to the needs of our customers.
We offer the following Electrical Design Solutions, fully supported by the latest AMTECH and AutoCAD packages;
Building Services
Electrical Distribution - LV and HV Systems
Energy Management Systems
Fault Level and Protection Studies
Lightning Protection Systems
Network Analysis
Risk Analysis and Reliability Studies
Small Power and Lighting
Standby Distribution Systems
In addition to our Electrical Design solutions we also provide Electrical Testing and Commissioning services.